CONCEPTbook
The Conceptbook - a personalized Interior Design concept for your home. The easy and affordable way to design your own interior.
It doesn't matter if you already have some furnishing or your home is all new and empty. We develop exceptional concepts for private homes, which you can realize - with your personalised Conceptbook - on your own. With our individually compiled Conceptbook, you get a design of your room, including moodboard, floorplans, material and color proposals, lighting concept and a product list. With the included shopping list which contains all retail contacts, you can order all products and realize your new interior design on your own. Our Conceptbook is a quick and easy way to get a professionally designed interior for an affordable price.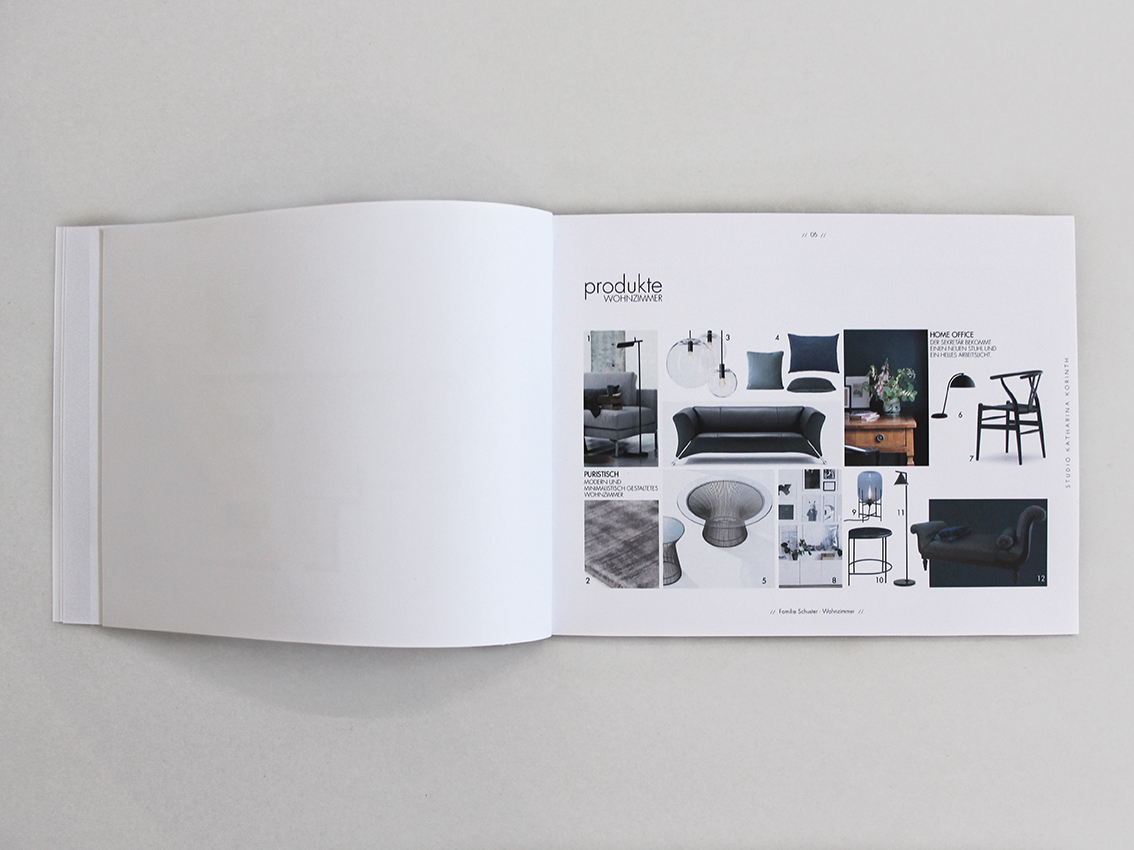 INTERIOR CONSULTING
The initial consultation includes:
customer meeting on site (in Munich)or at the phone

evaluation of the rooms based on customer photos

analysis of your wishes and circumstances by questionnaire

quotation for a personalised Conceptbook (prices depend on the extent of the project)
69,00 €
(plus 19% VAT)
CONCEPTBOOK
After the initial consultation you can order your individual Conceptbook. The Interior Design Concept includes the following services and will be sent to you as a personalised Conceptbook:
customized moodboard

floorplan with materials and color proposals

productlist

lighting concept

price estimation within the given budget

shopping guide with contacts of the (online) retailers
from 474,00 € per room
(plus 19% VAT)
Concept planning prices are 79,00 € per hour. Prices for a Conceptbook depend on the extent of the project. Feel free to contact us for more information on your personlized offer.
If you have questions about the Conceptbook or want further information please contact us!